CRETE

KNOSSOS

TEMPLE TOMB AND HOUSE OF THE HIGH PRIEST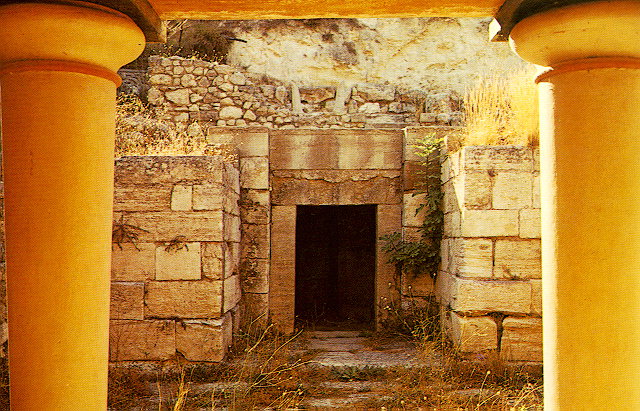 Temple Tomb. It is located almost 600 m. to the south of the palace and was connected with the "House of the High Priest" by means of a paved street. It seems that one of the last kings of Knossos (17th-14th centuries B.C.) was buried here. Typical features of its architecture are the hypostyle, two-pillar crypt, the entrance with the courtyard, the portico and a small anteroom.

House of the High Priest. It lies 300 m. to the south of Caravanserai and contains a stone altar with two columns, framed by the bases of double axes.

The South Mansion. Private civic house, located to the south of the palace. It is a three-storeyed building with a lustral basin and a hypostyle crypt, dating from the 17th-15th centuries B.C.

Villa of Dionysos. Private, peristyle house of the Roman period. It is decorated with splendid mosaics by Apollinarius, depicting Dionysos. The house contains special rooms employed for the Dionysiac cult. Dated to the 2nd century A.D.
Please share your opinion of it with other travelers. Write a review!