CRETE

MYTHOS PALACE HOTEL

Beach an Pool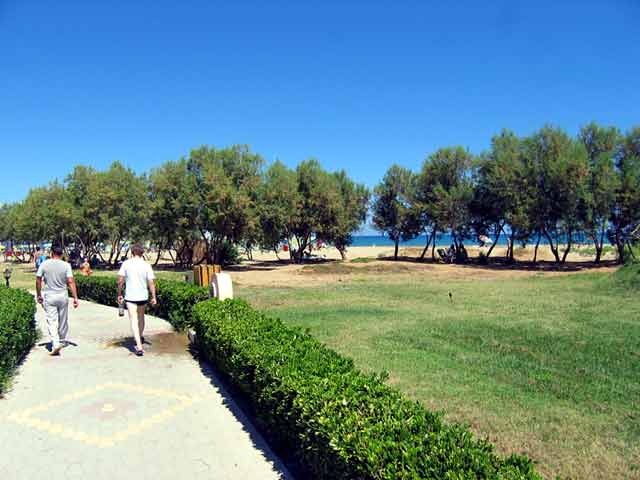 The beach: There is no doubt that the beach of Geogioupolis is not known only for her length that reaches the 12 km almost but also for her thin sand and of course for the shallow and clear water, that make it ideal for the small children, allowing the parents to enjoy smoothly their staying in this great beach. This is also proved by the "Blue Flag" given at our hotel from EU.
The swimming pool: The hotel allocates a big swimming-pool 180t.m. with fresh water and is found in the centre of our hotel. The swimming pool's deeper point is 2,80m. and leads to 1,20m.
The central swimming-pool includes also children's swimming-pool with fresh water of depth of 0,90 m, sure and functional for our small visitors.
Also in the thalassotherapy and Spa Center you can find the intdoor swimming-pool of our hotel with natural lighting and total surface of water 60 m2.
In the customers of our hotel are rent towels for beach, against a small guarantee. Also in our disposal they are the beach chairs and umbrellas, in the swimming-pool and at the beach.

Please share your opinion of it with other travelers. Write a review!