CRETE
HOTELS
RESTAURANTS
CAFE
CAR RENTALS
TRAVEL AGENCY
ARTSHOPS
DIVING
REAL ESTATE
WINE SHOP
NIGHTLIFE
LOCAL PRODUCTS
CAMPING
PHOTOGRAPHY
VILLAS
GYM FITNESS
DAILY CRUISES
BOOKSTORES
GREEK LANGUAGE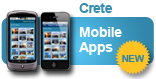 MAP
INFORMATION
VILLAGES
BEACHES
WORTH SEEING
PHOTO GALLERY
VIDEO GALLERY
360 PANORAMAS
TOP 10
E-CARDS
TOPICS
MAILING LIST
NEWS
SEARCH
ABOUT US
LINKS
TERMS


CRETE

CRETE REAL ESTATE

CHANIA REAL ESTATE

NEW CENTURY



Details
Contact : Papadimitrakis Jannis
Address : 9, Dimitriou and Karaoli - Old Harbour
Zipcode : 73132
City : CRETE
Phone : +30 2821041412
Fax : +30 2821041413
Send an email
www.properties-on-crete.com







NEW CENTURY REAL ESTATE



New Century Real Estate is the best known Construction and Real Estate Firm with over 10 years experience in the Chania –Apokoronas- Crete property market and over 25 years in the U.S. Construction market.
Our mission is to make the process of choosing and buying a property in Chania –Crete as simple and enjoyable as possible.
We are at your service to help with any aspect of your property buying.

CRETE– the largest southernmost island in Europe has "everything"!
Its beautiful variety of features includes mountain villages, long sandy beaches, rocky bays, beach-bar-boogie and nightlife. There are magnificent mountain ranges, water-sports, tranquil locations and clean seas. Bathed in clear sunlight much of the year, the climate is one of the best in Europe. It is understandably a most popular travel and vacation destination, and of course an ideal place for your dream property and home
CRETE also has a magic radiance – truly! There is the supreme quality of the light here, the sharp rugged mountains meeting openly with clear seas. There is an abundance of wildlife, plants and flowers that are unique to the island. Breathe in the ever-present scents of wild herbs, taste fresh fruit, the best of the world's olive oil and healthy, delicious cheeses. Enjoy the delight of sipping a Greek coffee at the roadside in a mountain village, the excitement and spillover of weddings and occasions, the history, the people and tourists from all over the world. It is also a historian's and archaeologist's paradise.
Cretan people are noted for their hospitality and tradition of welcoming visitors. The traditions and culture offered in music, art, food and crafts play a large part in this picture. It combines European ways with the uniquely local.
Because Crete is the largest of the Greek islands, it offers both developed tourist areas with resort hotels and also quiet coves, hidden beaches and invigorating mountain villages and plateaus that reward the discerning world traveller. Wondrous moments, those memorable combinations of time and place that provide you with enriching experiences, are yours - here - if you explore the island.
Chania has much of the Venetian part of its history intact: luxury in Venetian Villas converted to hotels, the ever impressive Venetian Harbour, narrow shop and restaurant-lined pedestrian streets, small hotels contained in buildings that once were home to expatriate merchants and more.

There are hundreds of villages and other small towns. There are truly individual and unique places – any mood, any pace, any style or setting exists here. There are walks, climbs, drives and rides that take you across stunning plateaus, dramatic mountain and seascapes. There is more - the part that you can discover, that special place "the Crete you are looking for".
The climate is ideal for most folk, most of the year. The traditional tourist visiting period is April to mid-October. Gradually more and more are venturing to Crete between October to March when the weather in Crete is more varied, often sunny, cooler, sometimes cold enough for a thick sweater and jacket - this is when it seems like the island is all yours, just uncrowded and magical.
For a sunshine filled getaway from colder climates April to mid-October is always good. Worldwide, the predictability of weather has become less accurate and recently there have been some cooler than normal days beyond the end of May – but the reverse tends also to be true!.
We can tell you about special places, trips you can take, places you can stay or visit that provide the magic of those "Moments" that make a holiday or travel in general, so worthwhile and memorable.


If you've stayed at this place, please share your opinion of it with other travelers. Write a review!