CRETE
HOTELS
RESTAURANTS
CAFE
CAR RENTALS
TRAVEL AGENCY
ARTSHOPS
DIVING
REAL ESTATE
WINE SHOP
NIGHTLIFE
LOCAL PRODUCTS
CAMPING
PHOTOGRAPHY
VILLAS
GYM FITNESS
DAILY CRUISES
BOOKSTORES
GREEK LANGUAGE
MALIA - REVIEWS
Bethan Cox

Newtown, Powys
crazy!
Date : 7- -0 2006 Time : 28 : 2
Rating : Excellent
went to Malia back in 02 and had a fantastic time - great mix of fab nightlife and gorgeous food - old Malia is lovely! going back in 2 weeks time (Aug 10th 06) - can't wait!!!! xxx


Liva

Riga, Latvia
Best holidays!
Date : 7- -0 2006 Time : 21 : 0
Rating : Excellent
Crete,Malia is much better place for holidays than Turkey. i just love this place. I met so cool guys who worked at the beach and they showed me clubs which was very interesting, and dancing was awesome. You can enjoy the sun, go shopping, sit in bars or nice caffes. RELAX!! best place for young people who want to enjoy everything and make their holidays GREAT! I was two months ago in Malia, and I want back for sure, I felt there good, very good. I am 15 but it wasn't too young for clubs and other stuff. nice memories about my holidays! i recommend Malia..


Lucie

wirral
Malia
Date : 5- -0 2006 Time : 02 : 2
Rating : Excellent
been to malia for the past two years on holiday. Goin back this year to work the season. Great place, great people, great fun!!!!. would recomend malia to anyone who is up for a laugh.


Jamie

London
Excellent Place 2 Be!
Date : 3- -0 2006 Time : 08 : 0
Rating : Excellent
Charlie Carter

Bham Crew
nightlife
Date : 2- -1 2005 Time : 16 : 2
Rating : Excellent
Malia was great, however as a homosexual this is not the best place. it did no cater for us fluffy fairies. you boys that want some birds will have a giggle but i do not advise families uuuuuummmmmmm wwwwwwoww


norman maxwell

castle douglas (scotland)
mare mele appts malia
Date : 9- -0 2005 Time : 15 : 0
Rating : Excellent
we have visited crete a few times now, and there is no other place we would go now.the cretan people are so friendly and welcoming.cant wait to get back


Sara

Essex, England
Malia
Date : 8- -0 2005 Time : 16 : 0
Rating : Excellent
Just arrived home from stayin in the Castro apartments in Malia, it is crazy out ther n i would recomend it 2 ne1 i loved every bit of my hol and am considerin returin ther next year 2 work x x x


Mike Begley

Manchester, UK
Malia is the place 2 go
Date : 8- -0 2005 Time : 05 : 0
Rating : Excellent
If you are into R&B then Malia is the place 2 go. Im not but i still had a wicked time. 50 Cent gets rinsed but you deal with it. If your a trance head go to Club Uk, its quality. If you like Drum n' Bass, Kings Cross, Club 69 and Havana are sweet but you will probably have to request it. 4 for 1 at newcastle bar if you wanna get pissed. Zig Zag has funky house for a good boogie! For scran the red lion is top notch aswell as the Brasserie, the Union Jack does a mean roast dinner. Biggest tip, Although the hotel beach may sound tempting when you can't be arsed walking after a heavy night but make sure you head up to Dolphin Beach bar, the best bar in Malia. Sound blonde girl called sylvia works there who sorts you with pure free shots, to get you fucked in the day. Ask her about whipping hour!! Biggest bargain is a massive bottle of stella for 1 Euro!!


sorcha

ireland
living and working in malia
Date : 6- -0 2005 Time : 28 : 0
Rating : Excellent
malia is an ablsoutely crazy lpace to be.work is avaible everywhere-plenty of barwork and waitressing-you dont get paid much but you meet so many people froms so many peopleand you get get given free drink all night,its fantastic.i finish work at 6 am everyday,the minute i finish work i head down the beach for a swim,its my favourite time go,beacause the beaches are empty ang you get to see the sun rise-i love it.come on over and livde a little!!!!!!!!!!!


Richard Crawshaw

Bradford
Maliaaaaaaaaaaaaaaa
Date : 6- -0 2005 Time : 20 : 1
Rating : Excellent
Malia has the best nightlife ive ever seen, everybody is there for a laugh and a good time. The people are friendly and ive never seen so many birds in my life. Good restaurants selling many meals including english breakfast and even has a mcdonalds and george and the dragon. 2 beautiful friends of mine Dora and Elena also work there. 10 out of 10 holiday. Recommended for young people looking for a good time.


jade

derbyshire
malia
Date : 3- -0 2005 Time : 26 : 0
Rating : Excellent
went to malia in 2003 and thought it was great,best greek island iv been to and going back this summer 2005, cnt wait


Pam

Glasgow
Malia
Date : 9- -0 2004 Time : 27 : 2
Rating : Excellent
I've holidayed in Malia for 6 years running since I was 19 years old and I LOVE THE PLACE! It has the nightlife for the younger 'more lively' people, but just a short walk away from the main party strip, you can find the absolutely gorgeous 'real' greece in the Old Town. This island is one of the best places I've been to in Greece and I plan to go back and holiday in the future! I think it will always hold a place in my heart.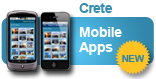 MAP
INFORMATION
PREFECTURES
VILLAGES
BEACHES
WORTH SEEING
CRETE VIDEOS
PHOTO GALLERY
CRETE WEBCAM
360 PANORAMAS
TOP 10
LOCAL PRODUCTS
HISTORY
MOVIES
E-CARDS
MAILING LIST
NEWS
SEARCH
ABOUT US
LINKS
TERMS