CRETE

MYTHOS PALACE HOTEL

Food and Beverage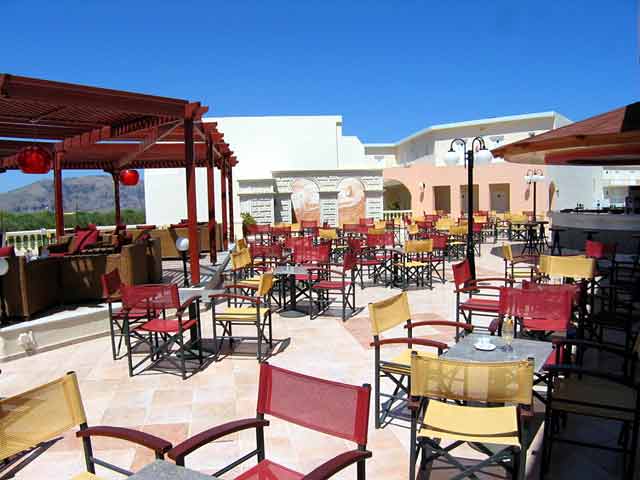 The Restaurant: The Restaurant "Vakhos" is in the central building and allocates two verandas, one with view the river and one with a view the central swimming-pool. Its internal space in which you can find also a bar. The restaurant can host 200 individuals. The central restaurant fills all the conditions of hygiene and received signal of quality control, HACCP. Here the customer has the possibility of enjoying representative foods of Cretan Nutrition but also more generally Greek, Mediterranean and international food. The breakfast which is provided, is complete American type. In whoever from the two restaurant verandas selects, you can enjoy the dinner or your breakfast but also in the completely air-conditioned internal restaurant. You will be satisfied by the big variety of dishes that exists, even for vegetarians or even children in the complete buffet that we offer.
The Bar: The Central Bar "Dionysos", in modern and classic furnishing is air-conditioned and his veranda has view the swimming-pool, the river or the sea. In the exterior space of the bar you will find also a suitably shaped theatre ideal for meny events of hotel.
A large variety of Greek and other drinks can be found in the Main Bar which is open from the morning up to late the night.
Tavern: The taverna "Argo", it is found 50 metres away from the sea, next to the river remains open up to late the afternoon. At the duration of day various snaks but also drinks are offered in our customers while they are able to enjoy their lunch next to the sea.

Please share your opinion of it with other travelers. Write a review!